Our Team
The Observership Program board comprises: Jonathan Gavshon (Chair), Alison Deans, Conor Foley, Dennis Goldner AM, Peter Joseph AM, Suzie Riddell, Joseph Skrzynski AO.
Program Patrons: Jillian Segal AO, David Gonski AC.
Each year The Observership Program hosts an Observer.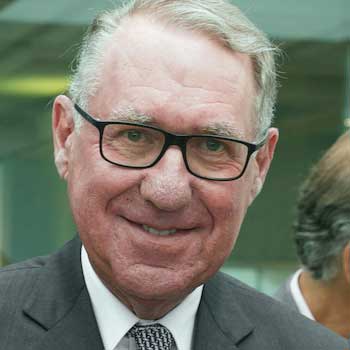 David Gonski AC
David Gonski is Chairman of the Australia and New Zealand Banking Group Ltd. David is also Chancellor of the University of New South Wales, President of the Art Gallery of NSW Trust, and Chairman of the UNSW Foundation Ltd. He is also a member of the ASIC External Advisory Panel and the board of the Lowy Institute for International Policy, a Patron of the Australian Indigenous Education Foundation and Raise Foundation and a Founding Panel Member of Adara Partners. He was previously a member of the Takeovers Panel, Director of Singapore Airlines Limited, the Westfield Group and Singapore Telecommunications Limited, Chairman of Coca-Cola Amatil Ltd, the Australian Securities Exchange Ltd, the Sydney Theatre Company, the Guardians of the Future Fund, the Australia Council for the Arts, the Board of Trustees of Sydney Grammar School and Investec Bank (Australia) Ltd.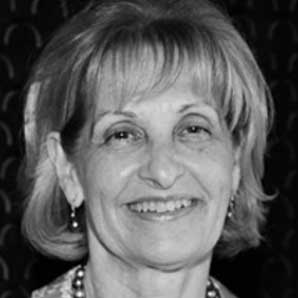 Jillian Segal AO
Currently, Jillian is a Non-Executive Director of the Garvan Institute of Medical Research. She is Deputy Chancellor of UNSW Australia, and Chairman of the General Sir John Monash Foundation. Jillian is Chairman of the Australia Israel Chamber of Commerce (NSW). She is a Trustee of The Sydney Opera House Trust and a Member of the Australian War Memorial Council. Previously she has held a range of other corporate and government advisory board positions including recently retiring as a Non-Executive Director of National Australia Bank and ASX Limited. Jillian has a BA LL.B from UNSW and an LL.M from Harvard Law School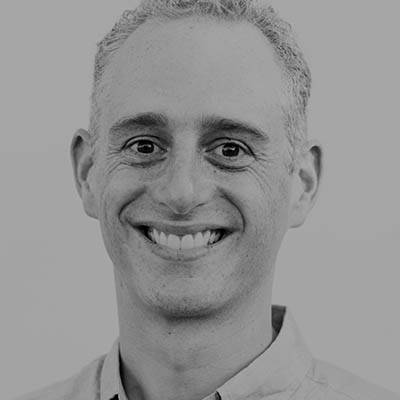 Jonathan Gavshon – Founder and Chair
Jonathan is General Manager of Group Homes Australia, an aged-care provider for people living with dementia. Previously Jonathan was Vice President in J.P. Morgan's Equity Capital Markets division in New York and an Investment Manager at Allegro Funds in Australia. Jonathan is the founder and Chair of The Observership Program in Australia, Executive Committee Member of JCA, Co-Chair of Jumpstart and Director of The Moriah Foundation. Jonathan holds a Bachelor of Commerce from the University of Sydney and a Masters of Business Administration with Distinction from INSEAD in France
Alison Deans
Alison has spent over 20 years working with technology-enabled businesses, focussing on innovation and growth. She was the first managing director of eBay Australia and was the CEO of two technology investments funds – ecorp and netus. She remains focused on technology-enabled growth and transformation as a non-executive director of Westpac, Cochlear and kikki-K. She is also on the Investment Committee of Main Sequence Ventures and continues to support entrepreneurs building digital businesses in Australia.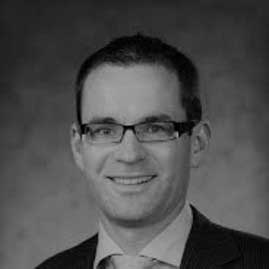 Conor Foley
Conor is Senior Business Manager for the Equities division of UBS in Australia and New Zealand, having held previous roles with Citigroup in London. He holds a Finance Degree from University College Cork in Ireland and is a qualified accountant with the Chartered Institute of Management Accountants. Conor holds a number of external positions within the Australian Finance industry including as Director of the Stockbrokers and Financial Advisors Association of Australia. He observed the board of the Observership Program in 2017. He is married with two young boys and lives in Sydney.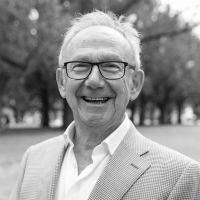 Dennis Goldner AM
Dennis has held leadership roles in the public and private sectors for the last 30 years. As a partner at Deloitte, he led their responsible Business agenda and chaired The Deloitte Foundation. Previously, he worked in industry, trade and competition policy agencies in the Australian public sector. His directorships include: Oxfam Australia (Chair), Melbourne Chamber Orchestra, Castlemaine State Festival (Chair) and previously, The Royal Children's Hospital, State Library of Victoria, Deloitte Australia, Regional Arts Australia (Chair) and Regional Arts Victoria (Chair). He has an Economics degree (Hons) from Sydney University and is a Fellow of the Australian Institute of Company Directors. By close of 2020 he will have hosted eleven Observers!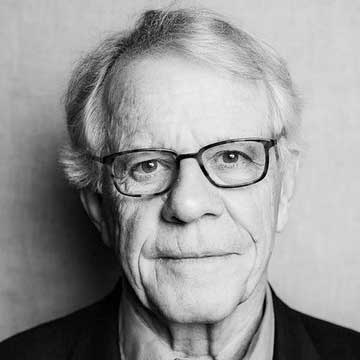 Peter Joseph AM
Peter Joseph's career spans over forty years in business and investment banking. He is the current Chair of the Black Dog Institute, The Ethics Centre and The Health-Science Alliance, UNSW Campus; and a Director of Tonic Health Media. He is also the former Chair of St Vincent's Hospital Ltd, Mater Health Sydney and Riverview College Council.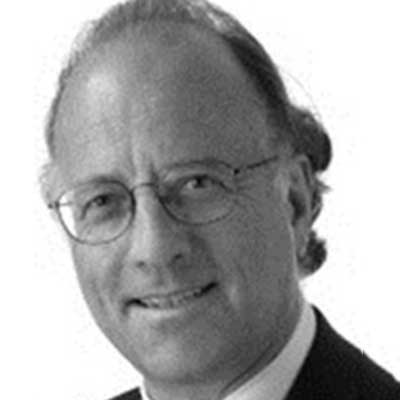 Joseph Skrzynski AO
Joe has had a dual career in business and the not-for-profit sector. He is the Co-Founder and Co-Chair of CHAMP Private Equity, the longest established private investment management firm in Australia with AUD$5 billion in institutional mandates, for control investments in Australia and Asia. He has served as President of the Industry Association and has been awarded, together with his Co-Founder, the Inaugural Life Time Achievement Awards by both the Australian and Asian Private Equity Associations. In the not-for-profit sector he has held Government appointments as Chair of the Sydney Opera House Trust, the National Capital Development Authority, the National Film School, the Special Broadcasting Service, and membership of The National Investment Council and Senate of the University of Sydney, where he graduated in Economics. He is currently Chair of The Conversation Media Group, The Sky Foundation and is a director of Philanthropy Australia and The Observership Program and is on the Australian Committee for Human Rights Watch. He was awarded membership of the Order of Australia in 1993 and made an Officer in 2008 in recognition for services to the community and to the private equity industry. He is married with two daughters and lives in Sydney.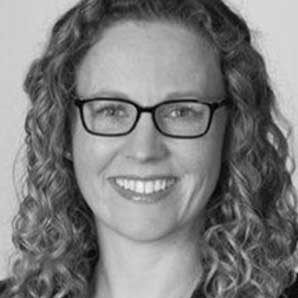 Suzie Riddell
Suzie Riddell is the Chief Executive Officer at SVA. Suzie joined the SVA Consulting team in 2011, and has supported non-profit, social enterprise and government clients in education, Indigenous affairs, health and employment. She has experience leading strategic planning projects, developing frameworks for measuring social impact and facilitating knowledge sharing. Suzie led SVA's work in Education before taking on Strategy and Business Development and Projects. Prior to joining SVA, Suzie was a consultant at Bain & Company, where she worked on strategy, private equity diligence and transformation programs. Suzie holds a Bachelor of Accounting (University Medal, First Class Honours) from the University of Technology, Sydney and a Master of Philosophy (International Relations) from the University of Cambridge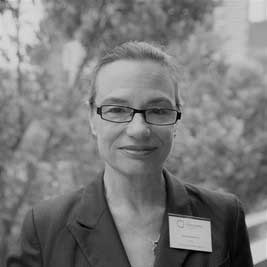 Cathy Robinson, CEO
Cathy has over twenty years' experience as a senior and chief executive and boardmember. Cathy has also worked as a consultant supporting clients in the arts and creative industries, tourism, international aid and development and communications. Cathy worked with the Australian Institute of Company Directors(AICD) as director of its Top200 initiative, where she developed and implemented a program of engagement with directors of Top 200 ASX-listed companies and designed, developed and tested a concept for a professional development program for senior company directors. At the City of Sydney, Cathy held a range of executive management responsibilities including for Sydney New Year's Eve, Public Affairs, Cultural Programs, the City's Marketing and Retail Strategies and Community Relations. Cathy was Chief Executive of the Australian Film Commission (AFC),where she served in an advisory capacity to government and the film industry. Cathy has been a member of a number of not-for-profit boards including the Australian Theatre for Young People (ATYP), Sydney Film Festival, the Museum of Contemporary Art (MCA), Australian Film Commission, Communications Law Centre, the Adelaide Festival Fringe and the NSW State Council and the Strategy and Planning Boardsub-committee of Save the Children Australia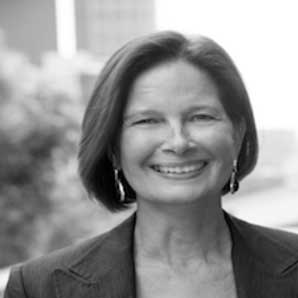 Catherine Reiser, Director Melbourne Program
Before joining the Observership Program Catherine worked at a senior level in the arts for 30 years. Working closely with government & council agencies and raising funds from corporates, Catherine led, managed and motivated diverse teams to immoveable budgets and deadlines. In London Catherine produced seventeen productions for award-winning theatre company, Complicite, three as co-productions with The National Theatre and four in London's West End. As Director of The Islington International Festival and Associate Director of The Mayor's Thames Festival Catherine programmed large scale spectacle for combined audiences of over 2.5 million. Catherine co-produced Sing For Water, (a mass choir concert raising funds for clean water and sanitation education, delivered by WaterAid), for Brisbane Riverfest and, with City of Melbourne for the Commonwealth Games Cultural Festival. She has worked as a consultant for the Australia Council and made two documentaries, "Women of the Sun 25 years Later and Lindsay's Reserve. She was a visiting lecturer in Arts Management at London's City University and Birkbeck College and is also an alumnus of Common Purpose leadership program.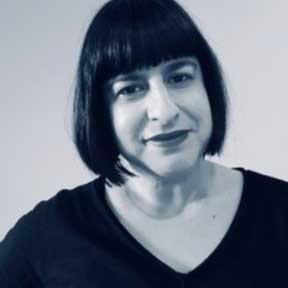 Belinda Da Silva, Program Manager
Belinda has over 25 years' experience in administration and is a highly organised event manager with experience in operations, staff management and business development skills. As the Program Manager of the Observership Program she will bring high energy, enthusiasm and a focus on processes and timelines. Belinda has held a variety of positions within Associations for over 13 years where she has developed professional relationships, administrative processes as well as highly engaging events.
Laura Stark, Operations and Project Manager
Laura has 20 years' experience working in the Finance and Technology industries specialising in all facets of Operations. More recently she worked in Payment Technology and Property Settlement start up's building new teams and processes from scratch. She has a special interest in continuous process improvement and digital transformation, volunteering her skills to help improve local small businesses. Laura holds a Bachelor of Business and Information Systems from the Swinburne University of Technology.